LUCKNOW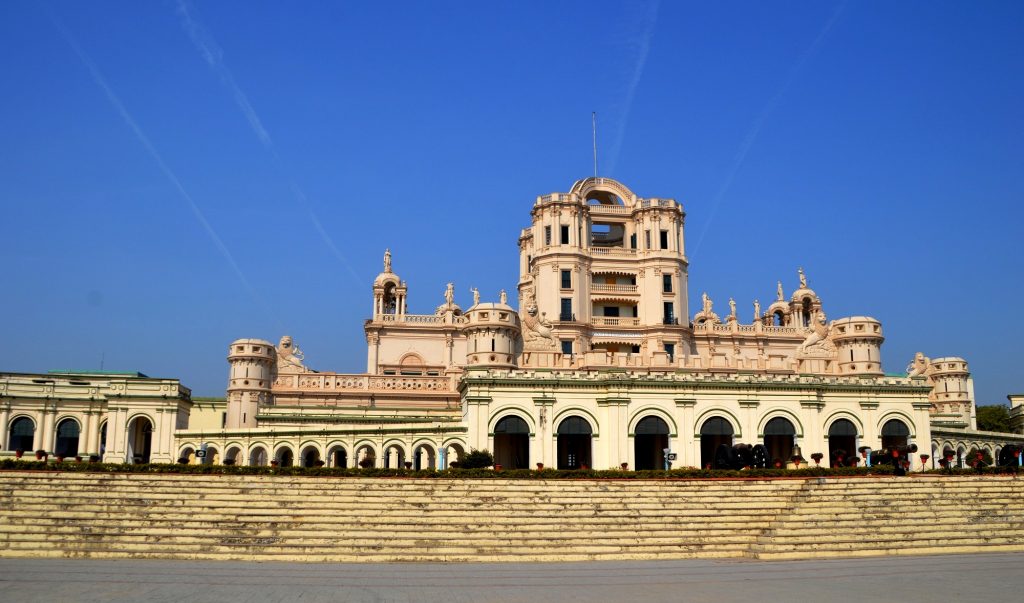 Lucknow  is an ancient and historic city of india mainly known as the city of nawab is famous for the Tehzeeb or the courteous behavior of its people "PahleAappahleAap". A very Few places in the world are endowed with such rich cultural traditions. Whether it is history, architecture, music, dance, handicrafts, etiquette, or sports, Lucknow has its own story to tell.
Lucknow on one side being total foodie's paradise!Proud of its Kebabs. Be it kebabs to paans to biryanis the list of delicacies is endless. On other side chickan is  a traditional embroidery style from Lucknow, India. Must say that Lucnow is the only place where chickan is eaten and chickan embroidery is most valued designs in apparels.
My visits to Lucknow an ancient & historic city of india mainly known as the city of nawab is famous for the Tehzeeb or the courteous behavior of its people "PahleAappahleAap" (you first or after you), I find a very few places in the world are endowed with such rich cultural traditions, whether it is history, architecture, music, dance, handicrafts, etiquette, or sports,  I find Lucknow has its own story to tell, on one side being total foodie's paradise! Proud of its Kebabs. Be it kebabs to biryanis the list of delicacies is endless. On other side a traditional embroidery called Chickan work, style of Lucknow quite famous for wear with the feel of cross-stitch . Must say that Lucknow is the only place where chicken is everywhere be it in cooking  Pan or wear on special occasion,      …a visit to Lucknow is more of routine trail…mainly in Chowk, Lucknow.
DELHI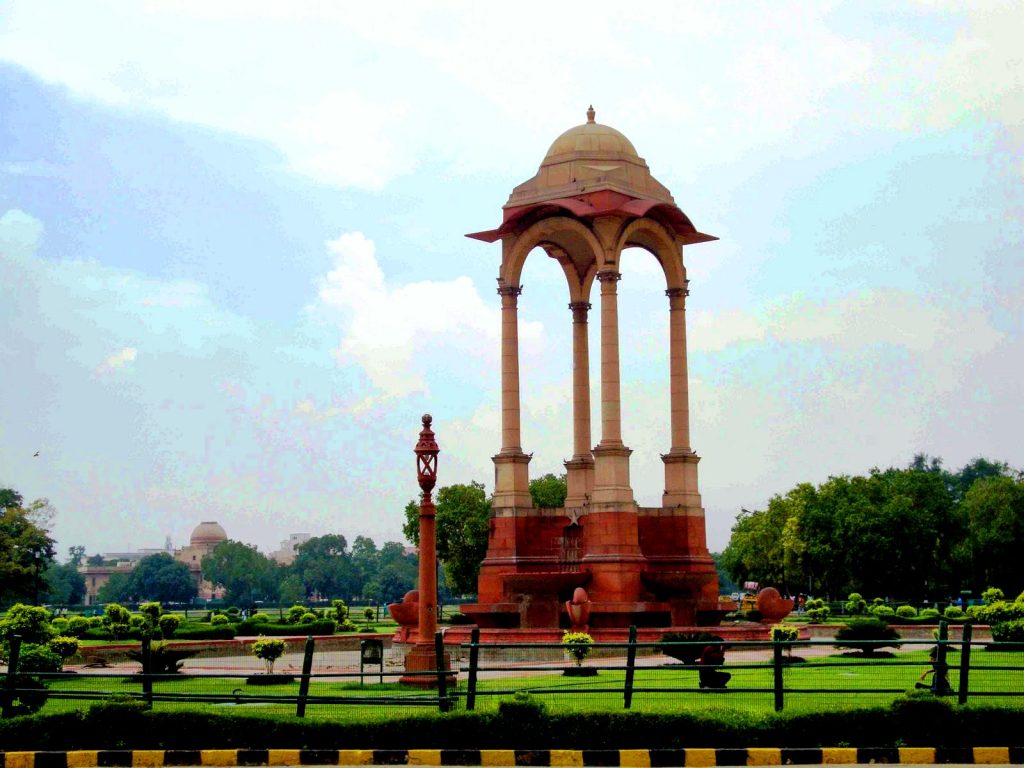 I did my studies high school onward in Delhi, after my studies in a smaller city Ajmer we moved to Delhi because of fathers Job, I saw a big city Delhi.. a megacity whose fast pace and jarring contrasts were guaranteed to induce a degree of wide-eyed amazement, India's capital is a compelling point of arrival. The vestiges of at least
seven great urban centres rise cheek-by-jowl from the banks of the Yamuna River here, dating back more than 3,500 years.
The most evocative of the city I found was the city of Universities,The most evocative of the city I found was the city of Universites, the magnificent
then visit the nearby National Museum, with its priceless
collection of Indian antiquities, before progressing to Delhi's southern
fringes where the exquisitely carved Qutb Minar tower has dominated
the skyline since AD 1202.
Evenings may be spent listening to the infectious Sufi rhythms
of qawwali at the shrine of Nizammuddin, souvenir hunting in
the backstreets of Hauz Khas, or dining with Indian.
JAIPUR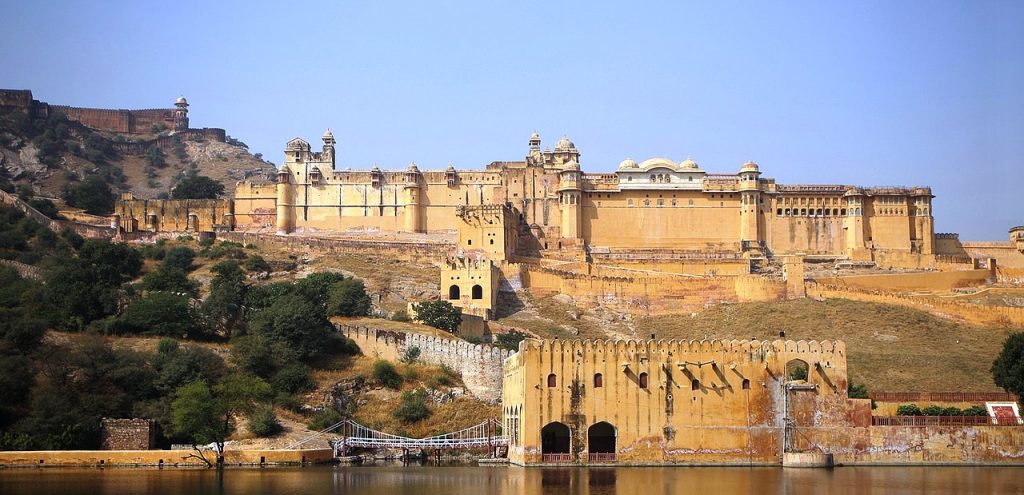 Our base is capital of Rajasthan, called JAIPUR  we are proud of our city and the passion of tourism actually came to showcase our city to the friends, relatives and who came on official visits to Jaipur, the dominant colour scheme of its buildings, though it is Terracotta but it is called Pink city.. has story, the bounded wall city divided in 9 parts has its own architecture and story to narrate with proud and the most important for us to show around the unique lifestyle and famous wears of locals.. while taking you for heritage walk.. we make sure you don't miss to visit the very traditional market and meeting beyond your expectation the lifestyle makes to feel yes you are visiting a city, rich with Heritage, culture and traditions..
My best excursion to show around other then the regular historical sight is Galta Ji, an ancient Hindu pilgrimage about 10 km away from Jaipur.. The site consists of beautiful series of temples built into a narrow crevice in the ring of hills that surrounds Jaipur. A natural spring emerges high on the hill and flows downward, filling a series of sacred kunds (water tanks) in which pilgrims bathe. Visitors and pilgrims can ascend the crevasse, continuing past the highest water pool to a hilltop temple from there are views of Jaipur and its fortifications spreads out across the valley floor. It is believed that a Saint named Galav lived here, practiced meditation
Since the early 15th century Galtaji has been a retreat for Hindu ascetics belonging to the Vaishnava It is said to have been in the occupation of yogis for a long time.PayohariKrishnadas, a Ramanujite sadhu (saint) came to Galta in the early 15th century and, by his yogic powers, drove away other yogis from the place.  Galta was northern India's first Vaishnava Ramanuja Peeth and became the one of the most important centres of the Ramanuja sect. The temple features a number of pavilions with rounded roofs, carved pillars and painted walls. The complex is set around a natural spring and waterfalls that create 7 Holy Ponds.
INDORE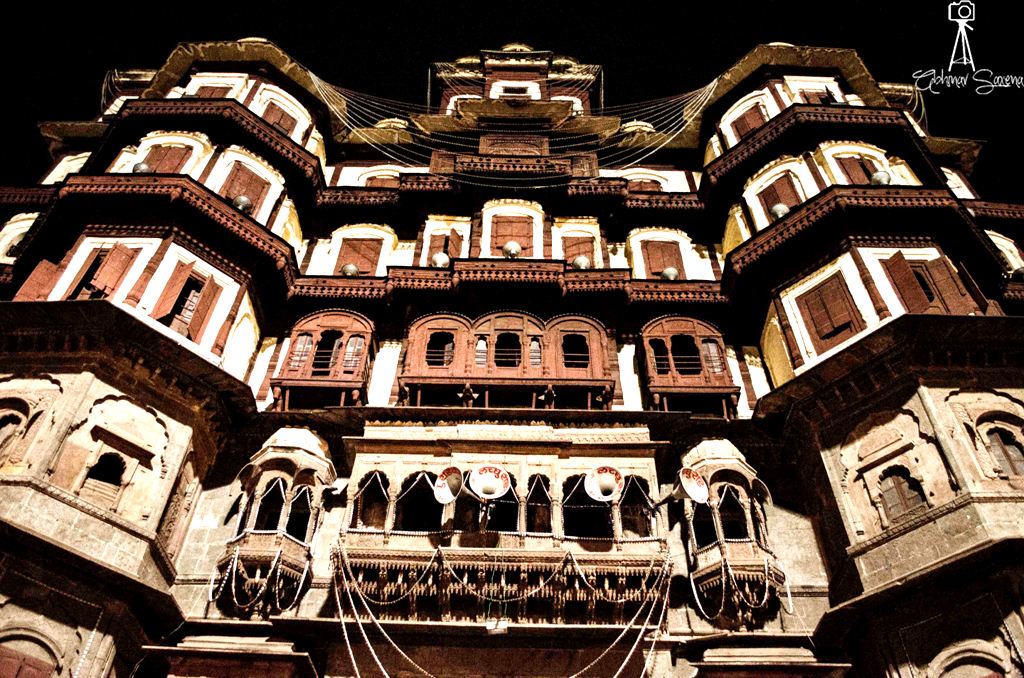 Thanks to the rich black soil of the Malwa Plateau, Indore has prospered into being the fourth largest centre of cotton textile industry in India. It is also rightly famous for its beautiful bangles. Indore can be called the 'food city'.
 Walking out in the  local old street to the sight of tempting heaps of delicious poha and fresh from the kadhai jalebis, you will know why Indore is the undisputed heaven for vegetarian street food lovers. The ChhappanDukaan (referring to the 56-odd shops) and Sarrafa Bazaar are expeditions one must make to relish Indore speciality foods, the believe how a jewellers' market by day magically turns to a foodies' paradise by night.  Indore is also called Mini Mumbai….Mumbai is largest growing city of India, in the same direction Indore is largest growing city of Madhya Pradesh. From Historical point of Mumbai was the city where many cloth mills were there, same as in Indore, in size Indore is small in compare to Mumbai and called mini Mumbai..
VARANASI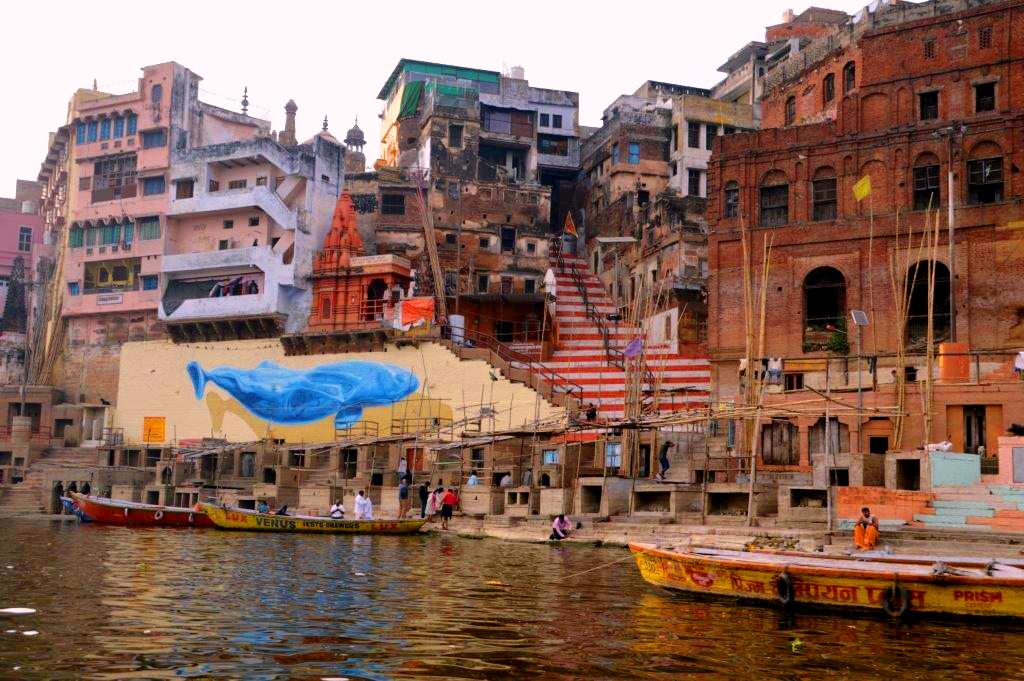 The power of Yoga is amplified when it is practiced in the surroundings of the Ganga Ghats at the peaceful time of Sunrise. And when the teacher is someone with the aura of peace and inner happiness, the experience is magical! We will begin with Sun Salutation followed by the demonstration, teaching, and practice of several Asanas progressing at a pace that you are comfortable with, understand the theory of the Asana and the benefits from practicing it regularly. You will gain a sense of balance and peace through this is the believe yoga at Varanasi.Varanasi is one of the oldest living cities in the world. Glorified by myth and legend and sanctified by religion, Varanasi draws pilgrims and spiritual seekers, dating 5000 year old cultural city Varanasi also know as Kashi, spent day with a photographer whose love of Varanasi is infectious. An early morning rise was little to pay for my best photos of the entire month long trip, Varanasi – Varanasi grew as an important industrial centre famous for its silk fabrics, perfumes, ivory works, and sculpture. Buddha is believed to have founded Buddhism here around 528 BCE when he gave his first sermon, "The Setting in Motion of the Wheel of Dharma", at nearby Sarnath.
The River Ganga is a sacred river for the Hindus and and chance to attend traditional rituals and bathing occurring at all times of the day. Hindus consider it auspicious to die in Varanasi, so some ghats are known as cremation ghats, where over 200+ corpses per day are cremated in full view before their ashes are eased into the Ganga.
AHMEDABAD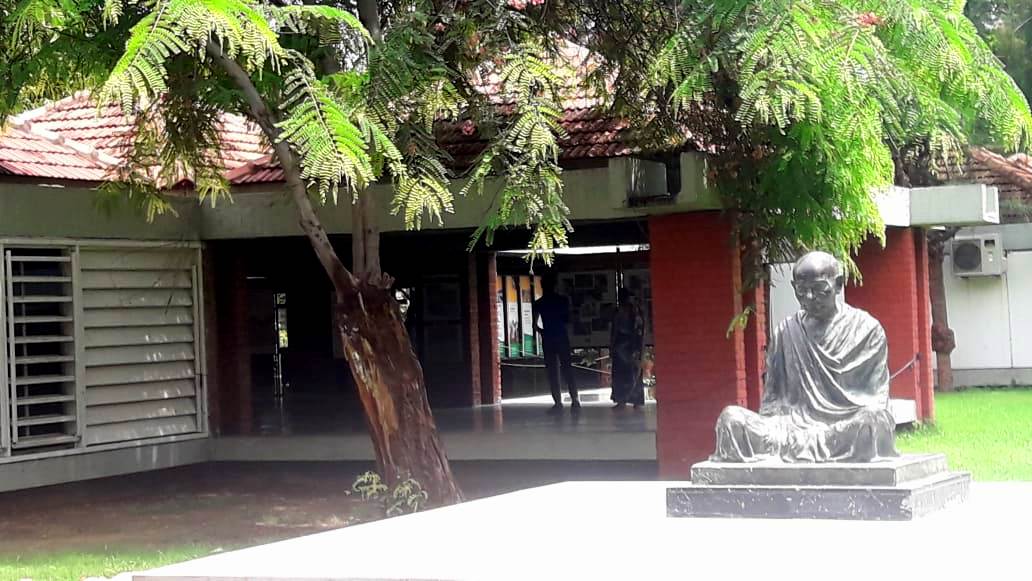 Ahmedabad, capital of state of Gujarat, my first visit, It still reminds me giving a vision of easy living High thinking…  visit of the Ashram of Mahtama Gandhi, father of Nation,  on the western bank is the Gandhi Ashram at Sabarmati, which displays the spiritual leader's living quarters and arti facts.  Across the river, the Calico Museum of Textiles, once a cloth merchant's mansion, has a significant collection of antique and modern fabrics, it is famous for its cotton textiles, street food places, diamond cutting and much more.  The title as 'Manchester of India, was given to Ahmedabad by major industrialists Ambalal Sarabhai and KasturbhaiLalbhai. … Ahmedabad is listed after Mumbai in being called as industrial center.
BHUJ
Bhuj is home to one of the first Swami Narayan Sampraday temples, built in 1822. Bhuj temple is one of the six original temples built during the earthly presence of the Lord Swaminarayan, It's known for its centuries-old buildings, Close to Harmirsar Lake, the 18th-century Aina Mahal palace is elaborately decorated with chandeliers, mirrors and semi-precious stones. Nearby, the Italian Gothic–style Prag Mahal palace has a bell tower that overlooks the city, and a courtyard containing a Hindu temple. Bhuj is also known for its Rann Utsav (festival), which is held every year in February/March. Also known as the Desert Festival.  Bhuj is a famous destination within India for observing the historic craftsmanship of the Kutch region, famous in world which includes the textile crafts of bandhni (tie-dye), embroidery, and leather work.
AGRA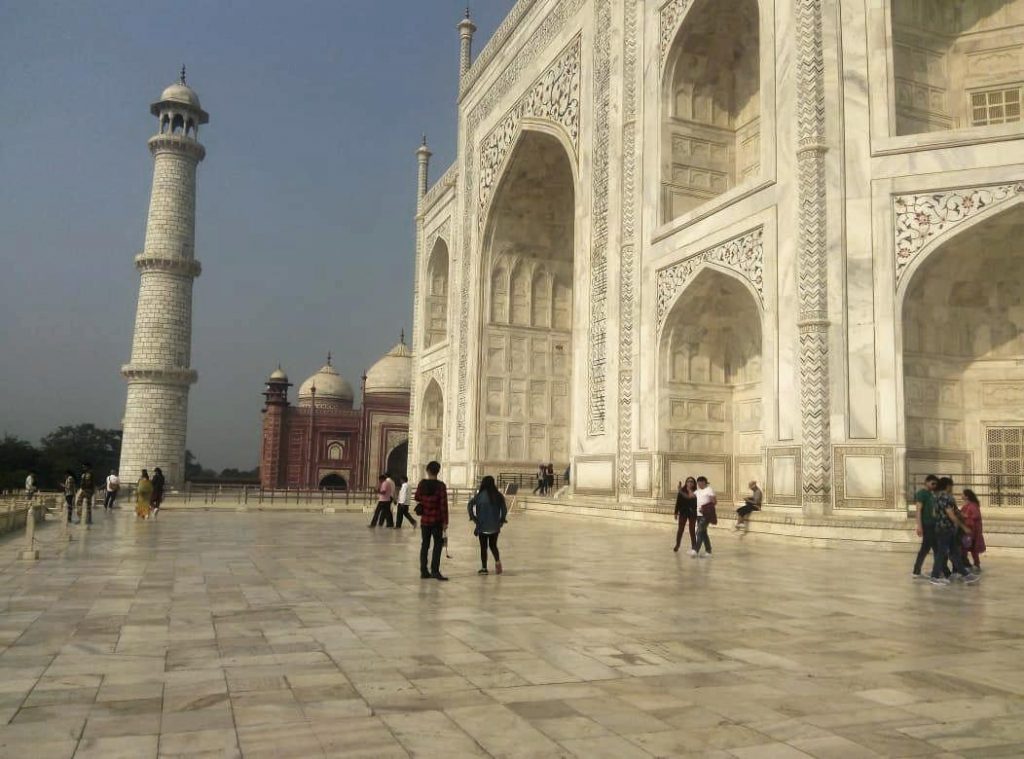 A destination Agra famous for Taj Mahal and lot more to explore, The National Geographic was not kidding when it said that the Taj Mahal was "most famous for being famous". Great fame brings with it great crowds. And millions of photos. This popularity ensures, that even without seeing the Taj Mahal in person, one have viewed it several times through itsphoto..
My endlessness visits to Agra with travellers and without, have made me so well verged with Agra and taking this as opportunity now we developed more of Agra visit and to do apart from Agra Fort also, the local life style atSadararea  is one of Agra's most famous  happening market of Agar is also famous for handicraft, shoes and leather work.
The famous street food of Agra has a distinct taste, is absolutely lip smacking and immensely tasty. Petha ( local sweet) &Dalmoth (like Bombay mix)  is main delicacies of Agra.
The Baby Taj, whose real name is the Tomb of I'timad-ud-Daulah, is a beautiful constructed mausoleum that was commissioned for Mirza Ghiyas Beg; he was the grandfather of Mumtaz Mahal, the woman the Taj was built for, what I can agree with is that the Baby Taj looks a bit like a jewellery box. From a distance the building may appear to be solid white marble, however, when you get up close you can see that it is covered in arabesques, geometric patterns, and colourful semi-precious stones!
Legend has it that Emperor Shah Jahan, who commissioned the Taj Mahal, had wanted to build a mausoleum of black marble for himself in these very gardens to mirror the Taj Mahal. As history would have it, Shah Jahan's own son ended up throwing him in prison, which meant this plan never came to pass, but can you imagine what that would look like today..
Visit the Taj Mahal itselfAnd now saved the best for last: seeing the Taj Mahal up close!What can I say about the Taj Mahal that hasn't already been said before..The structure is striking from the minute you first set eyes on it.
Even if one skip the early morning wake-up call for sunrise, could visit before 9am before it gets crowded, TAJ MAHAL remains close on FRIDAY .
BHOPAL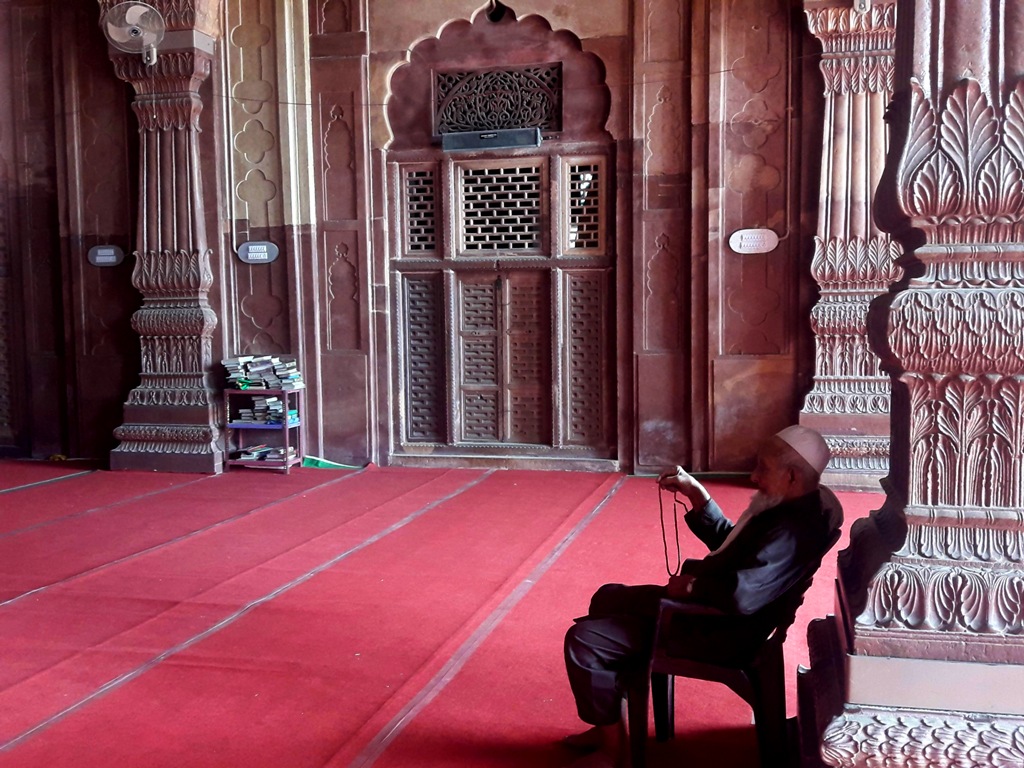 Bhopal a city ruled by women;
For almost 107 years (1819 to 1926), four extraordinary women ruled over the princely state of Bhopal, each establishing a prosperous region in their respective period.
Bhopal is known as The City of Lakes for its various natural and artificial lakes and is also one of the greenest cities in India. It is the 16th largest city in India and 131st in the world, city being full of narrow alleyways and crammed markets, both vegetarian and non-vegetarian dishes of Bohpal are pioneer of many cuisine, spicy meat delicacies, especially the curries and kebabs, are a result of the Mughal influence. The vegetarian cuisine is mostly mildly spicy and has a distinct taste to it.
City famous for Bharat Bhavan, a marvel of modern architecture and a museum of tribal and contemporary art forms and breeding ground for traditional dance, music and drama.
The main cultural center of Bhopal is the Bharat Bhavan which has an art gallery, amphitheater, two other theaters and a tribal museum.
UDAIPUR

Any of traveller visiting Udaipur find the city in mesmerising and force of attractions and don't want to leave even after couple of days,, when I first visited Udaipur city, I was mesmerised by the royal touch and the charismatic beauty of the City of Lakes. The grand Udaipur forts and palaces, marvellous City Palace, enchanting lake Pichola, adventurous lake Badi and pretty cafes are a few places to visit in Udaipur. Often called the Venice of the East because of the Pristine lakes, Udaipur is rich in its cultural heritage. Founded in 1559 by Maharana Udai Singh II as the capital of Mewar kingdom, Udaipur witnessed the opulence, majesty of the Maharajas..
An early morning walk around GangaurGhat in Udaipur
To feel the true vibes of a city, early morning walks are the best. You will see empty roads, vendors setting up their carts, people heading to temple for morning prayers. Sounds so different than busy noon markets,  At early morning, you will see hundreds of birds being fed by locals at GangaurGhat. Sit beside the lake and soaking in all the morning energy. I personally enjoy these moments of solitude and silence.
Trek to Badi Lake
The famous trekking point in Udaipur, discovered recentlya wandering soul Badi Lake is 10 km away from Fatehsagar Lake and is not as crowded as other lakes. The uphill silence, panoramic view of the lake from the top (Bahubali peak) and mesmerising sunset, is  soothing soft tek ..
Enjoy the folk dance at Bagore ki Haveli
This Haveli was built by AmarchandBadwa, one of the Prime Ministers of Mewar dynasty and has its own charm. It will take you back to the old era. Don't compare it with the grand City Palace since the haveli was built for the Prime Minister of the King. It has an amazing collection of puppets too! Also, for Rajasthani folk dance show, head to Bagore ki Haveli a little before 7 PM in the evening.
A visit to art Madan, to see some awesome art work!
Love of colours and love of art and painting is Madan's life, you will surely enjoy him working in an art class in Udaipur, especially learning from Madan. He is super trainer.
Jagdish temple aarti (a local tradition every evening prayer experience).
Udaipur reserve a sweet spot in hearts, and makes temptation to visit again!