DUNGARPUR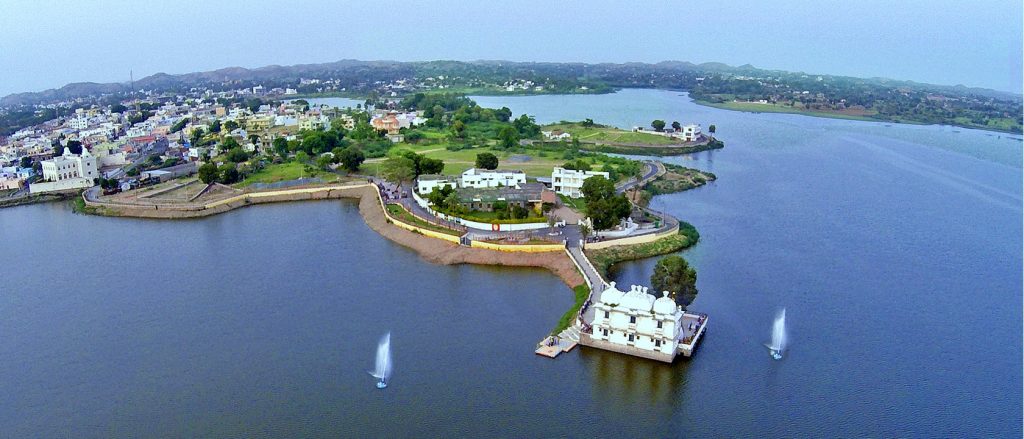 Dungarpur is as exotic as the green marble found here and shipped globally and lies snug in the foothills of the Aravalli range. Harsh and wild in the northeast and teeming with life in the fertile plains of the southwest, it is irrigated by two rivers, Mahi
And Som.
Dungarpur's rise to tourist fame is thanks to the exceptional architecture of its palaces and royal residences. These stone structures are adorned with 'jharokhas' (windows)and built in a style that was born during the times of Maharawal Shiv Singh (1730-1785 AD). Dungarpur's goldsmiths and silversmiths are skilled artisans Famous for Their lacquer-painted toys and picture frames.
Dungarpur was founded in 1258 AD by Rawal Veer Singh, the eldest son of Karan Singh, the ruler of Mewar, after he drove out the local Bhil chieftain named Dungariya. Later rulers of Dungarpur added to the town's architectural heritage.
One of Rajasthan tourism's best kept secret, Dungarpur is a delight to visit. This offbeat destination in Rajasthan is ideal for history lovers, who have ample opportunities to have a glance at the exceptional architecture and royal residences that the state is so proud of. According to the historical records, Dungarpur was brought down on the Rajasthan map by Rawal Veer Singh in 1358 A.D., who was also the eldest son of the ruler of Mewar – Karan Singh. There are a number of historical tourist attractions in Dungarpur like Udai Bilas Palace, Juna Mahal, and Badal Mahal. Most of these architectural wonders are embellished with the 'jharokhas' (windows) and built in one signature style that was brought into the picture during the time of Maharawal Shiv Singh (1730-1785 AD). Architecturally, the city is a treasure trove that is located in the south most corner of Rajasthan.
Apart from a heritage tour, Dungarpur offers itself an ideal place for spiritual tour as the city is dotted with numerous temples, out of which Baneshwar Temple is the most important place to visit. Other significant temples to see in Dungarpur are Surpur, Nagfanji, Deo Somnath, Kshetrapal, Vijay Rajrajeshwer, and Shrinathji, which lies on the bank of the pristine Gaib Sagar Lake. Evening time and festivals make the bank of the sacred lake come to life, when a large crowd swarms to seek the blessing of Shrinathji. A Dungarpur holiday is only made better with Tour My India travel guide that is updated with all the travel information. Our guide let one choose the best holiday package, informs about the best means of transport, enlist must see places for sightseeing and best hotels.
RATLAM

The District of Ratlam was created in June 1948 and was reorganized in January 1949. It covers the area of the former princely State of Ratlam, Jaora, Sailana, Piploda. Ringnod Tehsil of Dewas Senior, Alot Tehsil of Dewas Junior and parts of Mandsaur Tehsil of Gwalior State, a few villages of Dhar State and Chief Commissioners provinces of Pant Piploda
Ratlam is one of the important Districts of Madhya Pradesh Which is situated in the North West part of the State "The MALWA" Region. The New Town of Ratlam was founded by Captain Borthwick in 1829 with regular and broadened streets and well-built houses. Ratlam was once one of the first Commercial Towns in Central India is the center of an extensive trade in opium, tobacco and salt. It was also famous in Malwa for its bargains called Sattas. Before the opening of the Railway Line to Kahndwa in 1872, there was no better mart than Ratlam.
The District is known after the Headquarters town, Ratlam which was also the headquarter of Princely State of Ratlam.
The city is known for its love of food, its taste particularly the world popular salty snack 'RatlamiSev'. The purity of Gold Jewellery and Saree Market of Ratlam outshines in India
SAMBHAR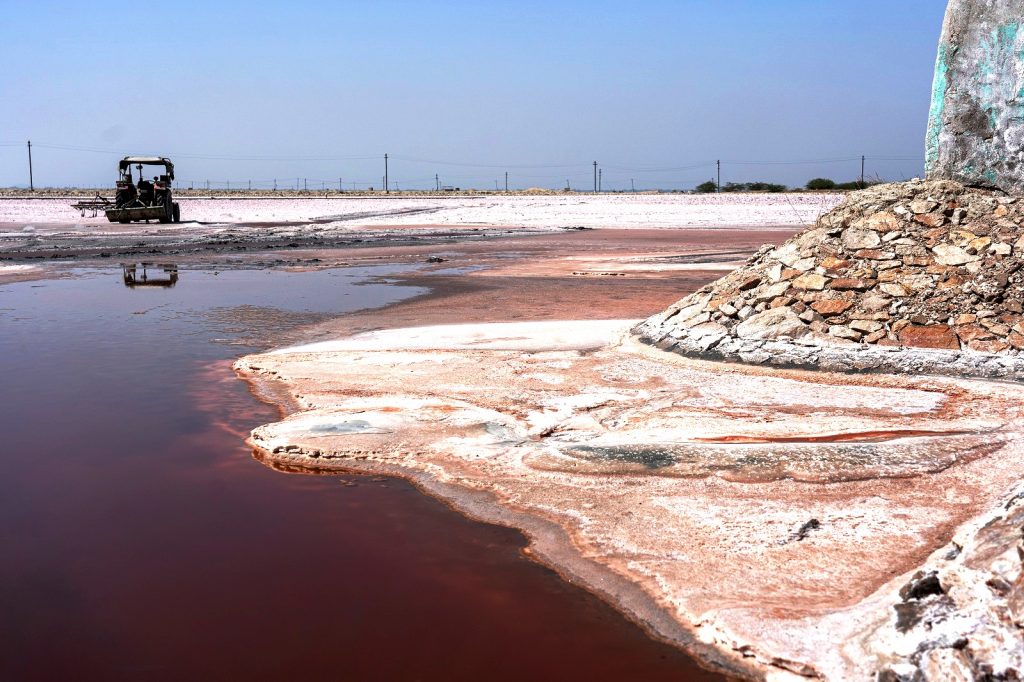 The Sambhar Salt Lake, India's largest inland salt lake, is located 80 km southwest of the city of Jaipur and 64 km northeast of Ajmer, Rajasthan. It surrounds the historical Sambhar Lake Town.
Especially when you are looking for something off beat. A trip that shall not take up too much time but will totally be worth it. … plan on a road trip from Jaipur, Sambhar lake is the one destination you should not skip out on.
The lake is actually an extensive saline wetland, with water depths fluctuating from just a few centimeters (1 inch) during the dry season to about 3 meters (10 feet) after monsoon season
It is a land whose geography changed its history. Centuries ago, it was noticed how the rainwater flowing into the Sambhar lake in Rajasthan turned salty after the passageway action caused by evaporation pulled up salt from underground deposits. 
Later the railway track was laid down by British and which is now also in practice for salt collection.
Also there is an option of a train ride of salt lake in a round tour of an hour.
TILONIA
Tilonia a village in Rajasthan, India.  It is home of the NGO, Barefoot College founded by renowned social worker Bunker Roy. Tilonia is also home of eShala.org, Online educational portal co-founded by KartarJat. This village has become a model for all remote villages for education, economic and social development. Tilonia is also known as education hub with its meritorious students in Navoday Vidyalaya and village school. Main occupation is farming but nowadays people are working in Indian Army, NTPC, BSNL, Indian Railway, Police and various other State and Central Government jobs from Group-D to Sr. Manager levels.
It has a campus spread over 80,000 square feet that has residences, a guest house, a library, dining room, meeting halls, an open air theatre, an administrative block, a small hospital, pathological laboratory, teacher's training unit, water testing laboratory, a Post Office, STD/ISD call booth, a Craft Shop and Development Centre, an Internet cafe, a puppet workshop, an audio visual unit, a screen printing press, a dormitory for residential trainees and a 700,000 litre rainwater harvesting tank.
The village and the college are electrified through solar panels designed and manufactured by the villagers. The college serves over 1,25,000 villagers in the district. 
An ideal village to visit!